Certificate in Nutrition Farming® Tickets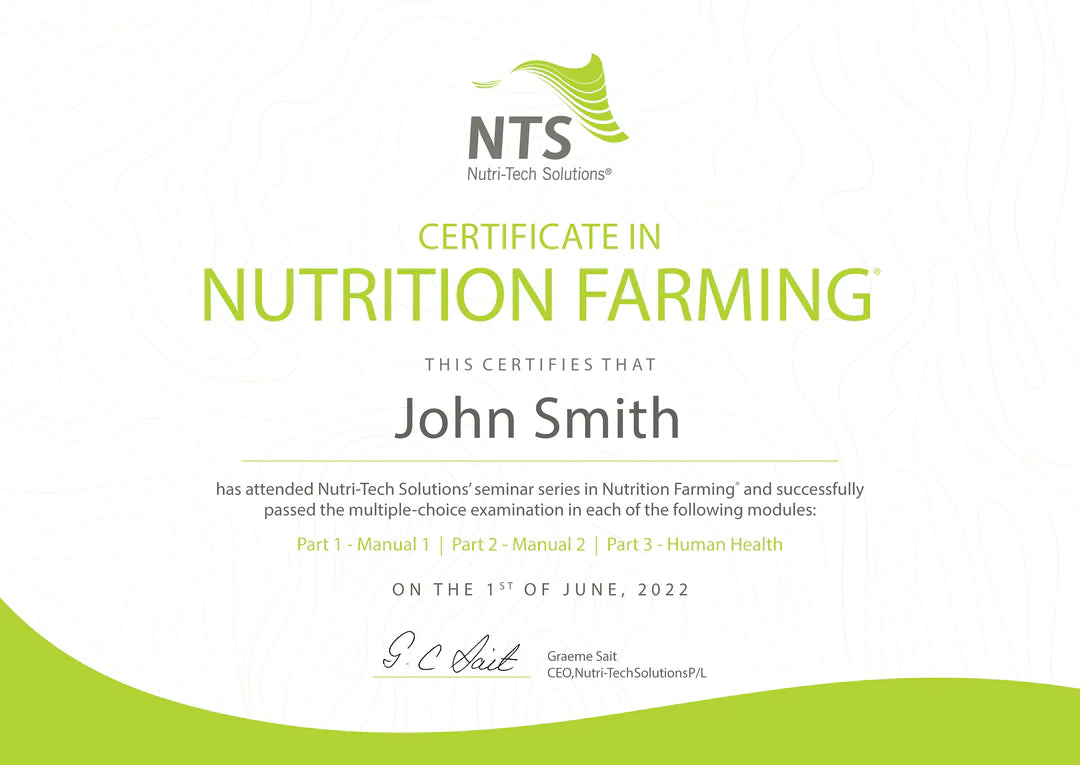 Event Details
Date: Monday, 27th November – Friday, 1st December 2023

Location: NTS HQ – 7 Harvest Road, Yandina, QLD, Australia

Event Overview: Dive deep into the principles and practices of Nutrition Farming® and learn about innovative solutions that promote soil health, plant vitality, boost farm profits and the well-being of the global community.
Ticket Options:
FULL 5-DAY COURSE TICKET

Description: Immerse yourself in a comprehensive five-day training program on Nutrition Farming®. This ticket grants you full access to all sessions, workshops, and lectures during the event.
Price: $1,199 incl. GST
Includes:

Four days of intensive training and one day of on-farm workshops.
Comprehensive event materials and handouts.
Access to the 'Big Night Out' - a dinner event.
Refreshments and lunch on all days.



PARTNER PASS DEAL: 2x Full 5-Day Course Tickets

Description: Bring your partner along and both of you can benefit from this special duo deal. Immerse yourselves in the world of Nutrition Farming® and embark on this educational journey together.
Price: $1999 incl. GST, save almost $400!
Includes:

Everything included in the Full 5-Day Single Ticket for both attendees.
Note: After your purchase, we will email you an online form link to give us further information for the course.